November 2, 2022 — Mammoth Cyber Inc.., an Enterprise Access Browser Company, is proud to be selected in the exclusive group of this year's Red Herring  Top 100 Global companies. The Red Herring judging panel has announced its Top 100 Global Winners today, recognizing the leading private companies from North America, Europe, and Asia, celebrating these startups' innovations and technologies across their respective industries. 
Mammoth's vision is to secure every interaction between users, applications or infrastructure and ensure adherence to zero trust. Mammoth Enterprise Access Browser (EAB) redefines the standard for secure access by securing access at the source. Mammoth delivers this by integrating identity for access, continuous monitoring and providing rich visibility. It protects against data loss, identity theft and spread of malware without impacting user experience. Mammoth's approach is agnostic to the applications, platforms, infrastructure, and devices.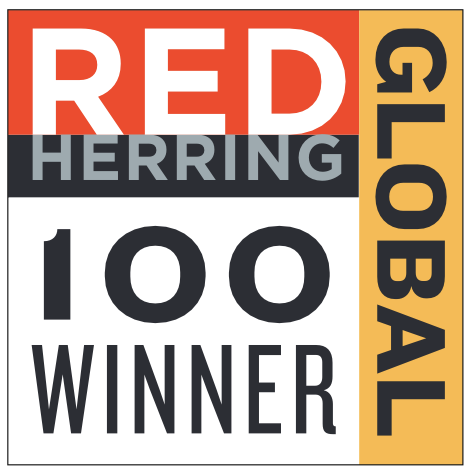 Red Herring's Top 100 Global list has become a mark of distinction for identifying promising companies and outstanding entrepreneurs. Red Herring editors were among the first to recognize that companies such as Facebook, Twitter, Google, Yahoo, Skype, Salesforce.com, YouTube, and eBay would change the way we live and work. Thousands of the most interesting and innovative companies have graced the Top 100 list over the years. 
"Choosing the companies with the strongest potential was by no means a small feat this year" said Alex Vieux, publisher and CEO of Red Herring. "After rigorous contemplation and discussion, we narrowed our list down from hundreds of candidates from across the globe to the Top 100 Winners. We believe Mammoth Cyber embodies the vision, drive and innovation that define a successful entrepreneurial venture. Mammoth should be proud of its accomplishment as the competition was very strong." 
"We are very humbled and excited about being recognized as a leader in Security. It is another endorsement of our ability to deliver compelling value to our customers. Providing protection for all access to applications and infrastructure, preventing the loss of data, and enabling organizations to implement zero-trust access is central to our offerings," said Michael Shieh, CEO and co-founder of Mammoth. "We do this by making identity central to securing access, providing a solution that is agnostic to the device used by the end user, and eliminating the complexity and friction associated with legacy network-centric solutions. Securing access at the source – with our Enterprise Access Browser allows us to deliver the security benefits without impacting user experience." 
Red Herring's editorial staff evaluated the companies on both quantitative and qualitative criteria, such as financial performance, technology innovation, management quality, strategy, and market penetration. This assessment of potential is complemented by a review of the track records and standing of startups relative to their peers, allowing Red Herring to see past the "hype" and make the list a valuable instrument of discovery and advocacy for the most promising new business models from around the world. Red Herring is dedicated to following Mammoth's path to further success and innovation. 
About Mammoth 
Mammoth secures cloud infrastructure access where it matters with an Enterprise Access Browser. We use the Enterprise Access Browser to observe every interaction between users and the cloud. This provides complete visibility into access to applications and control over what data users can access. We are redefining the standard for secure access to cloud infrastructure by securing access at the source – the browser.